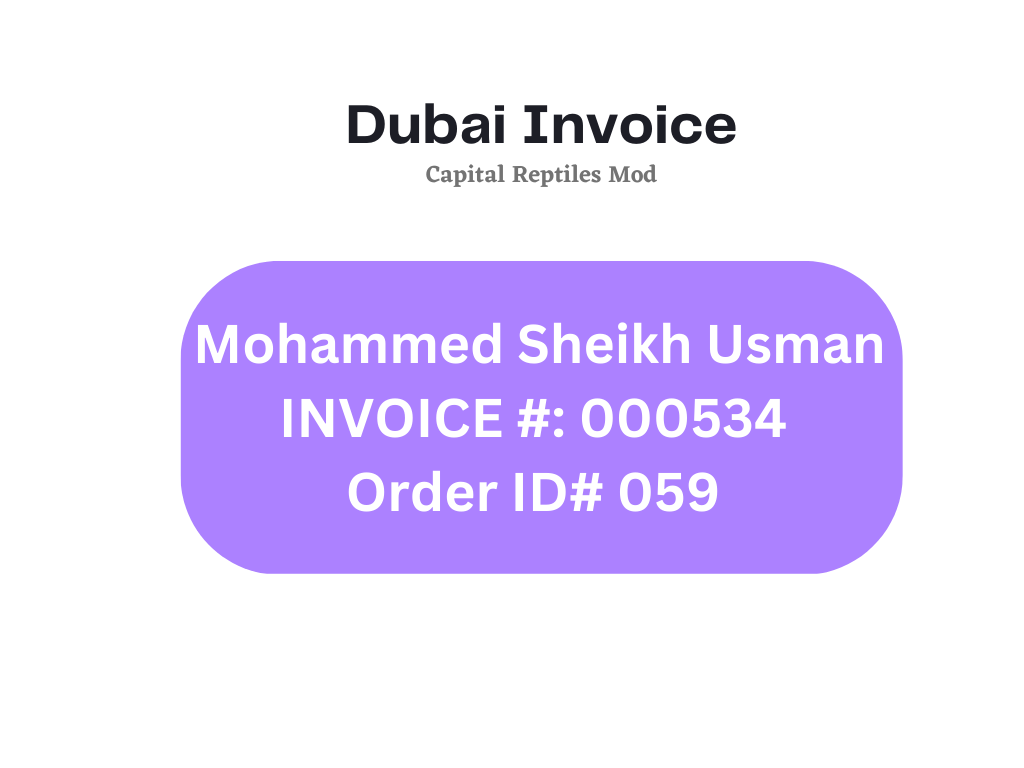 Mohammed Sheikh Usman has been an invoice holder for Reptilesmod in Dubai since 2013. With over 7 years of experience in the field, he has a wealth of knowledge and expertise in handling invoices for the company.
Usman is responsible for ensuring that all invoices are properly recorded and processed in a timely manner. He works closely with the finance team to ensure that all invoices are accurately reflected in the company's financial records.
In addition to his invoice-holding duties, Usman also plays a vital role in managing the company's inventory and supply chain. He works closely with suppliers to ensure that all necessary items are in stock and available when needed.
Usman is known for his attention to detail and his ability to multitask effectively. He is a valuable asset to the Reptilesmod team and plays a crucial role in the company's financial operations.